Educator
Faculty member of Rutgers University Mason Gross School of the Arts
Mark Gross swings and sings with soul and rhythm along today's jazz vanguard. He constantly pushes the music forward, while staying true to the elements of the classic sound. Mark Gross has recorded on over 80 notable jazz recording, including 2 GRAMMY AWARD winning projects by the Dave Holland Big Band - "What Goes Around" on ECM Records, and 'Overtime' on Dare 2 Records. Mark's recordings "Preach Daddy" on King Records and "Riddle of the Sphinx" on J Curve Record have received rave reviews...
More info>>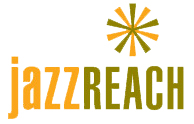 Member of the Jazzreach Outreach music program based in Brooklyn, NY
Established in 1994, JazzReach is a nationally recognized New York City-based 501(c) (3) not-for-profit organization dedicated to the promotion, performance, creation and teaching of jazz music.
More info>>